VAD holiday hamper drive 2022 poster and list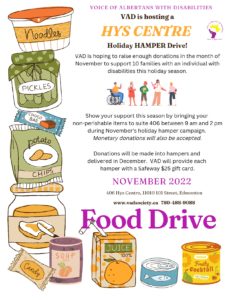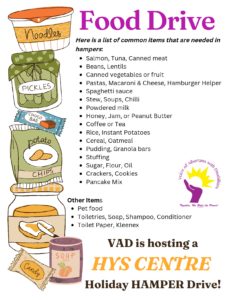 VAD is hoping to raise enough donations in the month of November to support 10 families with an individual with disabilities this holiday season.
Show your support this season by bringing your non-perishable items to suite 406 between 9 am and 2 pm during November's holiday hamper campaign.
Donations will be made into hampers and delivered in December. VAD will provide each hamper with a Safeway $25 gift card.