Entrepreneurs with Disabilities Program
About the Entrepreneurs with Disabilities Program:
Our program offers a unique opportunity for entrepreneurs with disabilities to access tailored resources, mentorship, and guidance. Through workshops, one-on-one mentor sessions, and networking events, participants gain the skills needed to realize their business dreams.
The Power of Partnership:
We are thrilled to share that this program is made possible through our partnership with the Entrepreneurs with Disabilities Program and Community Futures offices in Western Canada. This collaboration ensures that eligible individuals can participate completely free of charge—an embodiment of our collective commitment to breaking barriers and empowering entrepreneurs with disabilities.
How You Can Help:
Join us in spreading the word about this invaluable opportunity through:
Extend our reach by sharing program details on your social media platforms. You can find posts about the program on our LinkedIn, Facebook and Instagram feeds or, with the attached ready-to-share content and visuals to make it easy for you.
Direct Outreach: If you know of individuals who could benefit from this program, please share the information directly with them. Details and registration can be found at https://www.dreambusiness.ca/edp/. Your recommendation holds the power to be life-changing.
Inclusion in Communications: If you have newsletters, blogs, or community bulletins, consider featuring an article about the Entrepreneurs with Disabilities program. We can provide you with compelling content and success stories.
Making Dreams a Reality:
By championing this program, you contribute to creating a more inclusive and supportive entrepreneurial ecosystem. Together, we can amplify the dreams of entrepreneurs with disabilities and pave the way for their success.
The application deadline is August 30th.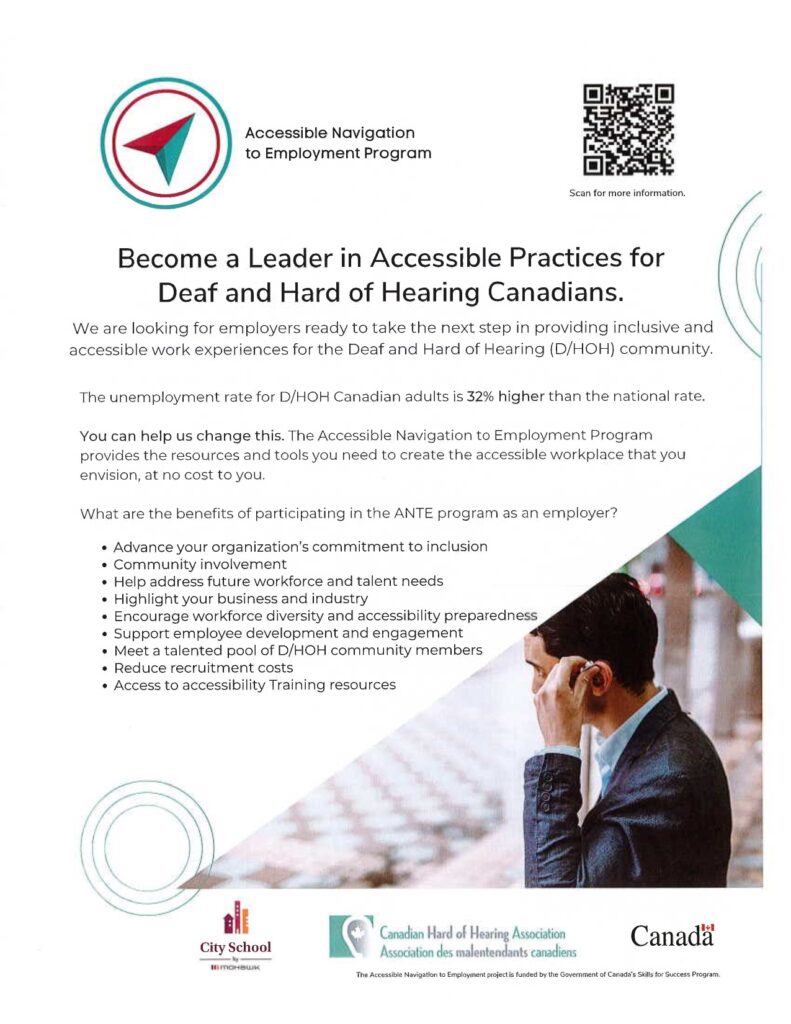 deaf and hear newsletter graphic 2023 september